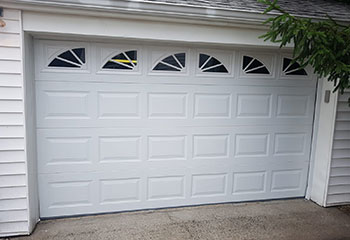 New Garage Door Installation
Customer Issue: This customer wanted a new garage door for his garage, and wanted to make certain that it was installed correctly by hiring professionals to take care of it.
Our Solution: Mr. Warren had already selected his new Amarr Oak Summit style door, so our team got to work uninstalling the old door and moving it aside to make way for the new one. Once the new door had its rollers in place and the cable, springs, and opener connected, everything was tested thoroughly.
Wilson Warren
- Mountain View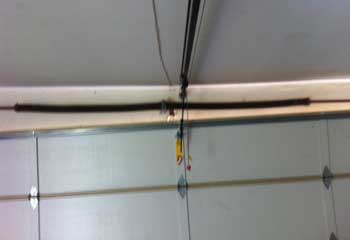 Spring Replacement
Customer Issue: A pair of extension springs, some years old, were beginning to look deformed and worn.
Our Solution: After unplugging the opener and locking the door in its open position, our team carefully released the remaining pressure on the springs, unscrewed the caps, and removed them. After cleaning and oiling the housings, they installed the replacements and plugged the opener back in for testing.
Chamberlain Opener Installation
Customer Issue: Opener upgrade.
Our Solution: We took down the existing unit and installed Chamberlain B970 in no time at all. We then tested the system and made a couple of adjustments to make sure everything functioned perfectly. And finally, we showed our customer how new features worked.
Sophie Lincoln
- Los Altos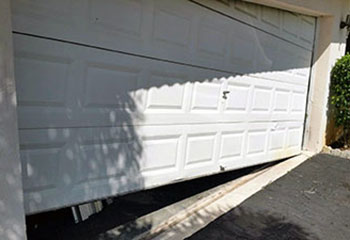 Track Replacement
Customer Issue: Stuck door.
Our Solution: We immediately noticed the door was poorly maintained and that the tracks were well beyond repair. Our team resolved a bunch of smaller issues, installed new tracks and double checked the system was without glitches before leaving.
Rory Anderson
- Sunnyvale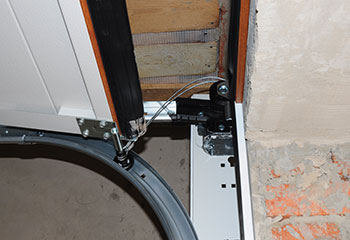 Garage Door Off Track
Customer Issue: Damaged tracks and rollers.
Our Solution: We dismantled the existing warped tracks along with the worn out rollers and installed high quality replacement components. We reinstalled the door, did the necessary fine tuning and made sure everything was in excellent shape.