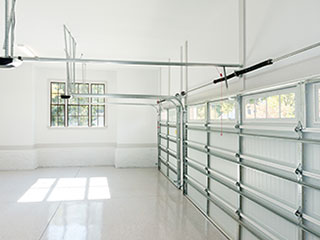 Residential properties up and down the country have relied on Genie garage door openers for years. There is a simple reason for this reliance: the brand brings together the unique combination of traditional and modern approaches in order to deliver reliability and efficiency. If installed correctly, there is no reason why an automatic Genie opener cannot give you years of wonderful service on.
Available Accessory Options
The genius of this brand is the clear distinction between the opener and its accompanying accessories. Some of the innovations that have recently become available on the market include the wireless keypad, a very popular choice for many homeowners, and the GenieMaster and the 3-button remotes. Unsurprisingly, Genie products are all user-friendly so there is no need to be intimidated by the wide variety that is available.
The Main Advantages
Genie openers are noted for the fact that they are equally suitable for a residential or commercial property. Perhaps this is a result of the sturdy design and the flexibility that has been deliberately incorporated into the products. The brand operates a very strict supply ethics program which means that you get the very best from their selection regardless of whether you are an occasional or a long term client. Customers in the US and Canada are at a particular advantage because Genie products are invariably compliant with all their local safety requirements.
Possible Maintenance Requirements
Some Genie products require specific programming which consumers might find intimidating (but that is precisely what our team can do on your behalf). The 140V DC Motors that are typical parts of Genie openers require specialized maintenance which will require care and attention. However, it must also be noted that most models are able to withstand many months of use without significant maintenance.
Finding The Right Model
Our experts at Garage Door Repair Los Altos are always happy to help customers make the right choice when they're looking to buy a new opener. There are all sorts of things that need to be taken into consideration, including the type of drive system the model in question has, and the different added features it offers. For example, a chain drive unit may be great for some, but less for homeowners with an attached garage, who will probably prefer a belt drive model. Whatever your requirements are, count on our team to help you get the most suitable unit for your home.